Being a Girl in the SNEAKERGAME
What's typical for a woman?
Hmm. Women like handbags. And pink. And they drive around in Opel Adams. Oh!

And women usually have a lot of shoes
This was the answer I got from a co-worker when I asked him about what he thought was typical for a woman.
Imagine this. Last week, all of a sudden, after watching several hours of Sex and the City movies on Netflix, I got inspired. By whom you may ask?
By Carrie Bradshaw.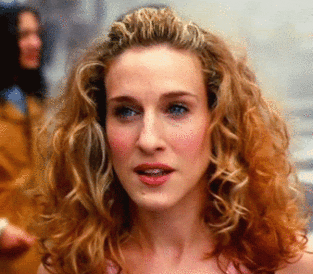 THE one and only woman world famous for her "Shoe – Carrie, Carrie – Shoe" relationship.
I've spent $40,000 on shoes and I have no place to live? I will literally be the old




woman who lived in her shoes!

 – Carrie Bradshaw, Sex and the City 
For me this quote is kind of relatable. I own more than a hundred pairs of sneakers (and am maybe a little bit afraid of ending up like the cat lady in the Simpson, just instead of cats I'll have sneakers.)
Sex and the City creates the impression that shoes were actually made for women.
But to be honest: Looking at it from my perspective this cliché makes little sense because the world of high heels is very different to my world.
The sneaker world.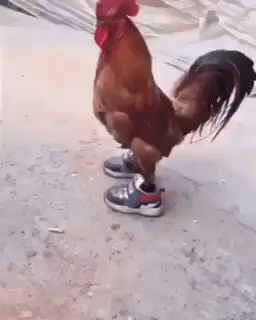 High Heels are nice, there's always time and room for something classy. But I mean, why should I wear high heels all the time when I can have Adidas Ultra Boost?
My First Cop
Growing up with the idea that buying shoes is really a women's thing, getting it right as a woman should be something that comes natural right?
Yeah I thought so too, and still. I'm now sitting on hundreds of pairs still not being able to decide which ones are my favourite.
Let's go eight years back in time. It's 2011.
I just spotted this photo of a Nike Air Max 90 on Facebook. The Infrared colorway. One of the most beautiful and classy colorways in my opinion.
To describe my first encounter with sneakers:
I saw it – I loved it – I wanted it. (Maybe this prejudice against women is true, we do buy a lot of things due to impulse. Maybe other circumstances played a major role at the time. Going through puberty for example. But who knows.)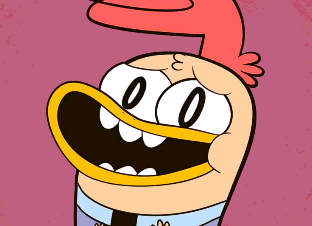 I was a 16-year-old girl, totally new to the sneaker game and the only knowledge that I could bring to the table was that I'm a size EU 38, without having a clue that some sneakers might fit different.
Everyone knows that the first website you check when buying sneakers is eBay, right?

– 16 year old me
I didn't know anything about online shopping or sneaker stores so I went with my intuition. Everyone know that the first website you check when buying sneakers is eBay, right? (somehow 2011 was not made for today's extreme-online shopping-
extravaganza. The only online stores I knew were Amazon, eBay and H&M so yeah, don't judge me.)
After boldly searching through auctions on eBay for five hours, I finally spotted my desired pair of Air Max 90.
It was not the colorway I initially was looking to buy, nor was it my size. But somehow my heart told me to buy them. They were also the only ones available at the time for a reasonable price so that MIGHT have played a huge role in deciding.
While my shoe size hasn't changed since 2011 (still an EU 38) my shopping habits definitely have.
Big minus apart from the good deal I fetched 8 years ago: The Air Max was not in my size. It only came in Men's sizing starting at EU 40. But my 16-year-old self didn't care.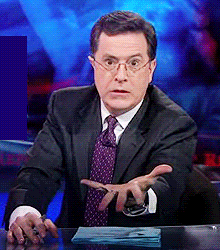 I bought it two sizes too big and wore it with three pairs of socks (I would not recommend doing this. Not
during summer time. And especially not when you have to move around in infrastructure with a lot of people, like schools. )
Because of the fact that I wanted this shoe so bad, I didn't ask myself the question why this shoe was only available for men.
To date, I've been part of the sneaker community for 8 years now.
Nowadays, I prefer wearing sneakers in the size I really need and can wear without having to choke my feet to death (who would've guessed).
I read online articles, like to get news about shoes before I buy them and rarely shop for sneakers on eBay anymore.
Level Up
While I stepped up my game (oh, the sneaker puns) the game didn't step up to me. Or to women in general. Excitement for new sneaker releases often gets crushed within seconds of reading the news. The reason, you may ask?
Size run: Men. Ok bye. No chance for me with women's size EU 38. Not because there would be none available in my size…
Sieh dir diesen Beitrag auf Instagram an
…but because limited release numbers. While the majority of mens size get's a big release pool, women often have to hope to, at least, get one of the few pairs in their size.
Here's an example for you: Air Jordan. Jordan models are often released in either men's (OG) or kids' sizes (GS).
Leaving the heavy demand for women's sizes aside. Especially when it comes to the classic colorways. YES sure, there are some models for women. Most of the time, they just take the men's shoe model, color it pink and call it a day.
Which is another thing that bothers me. I'd like to see more sneakers designed specifically towards my target group. I'm paying the same price, so why shouldn't I receive the same level of love and attention in form of a sneaker release dedicated to women?
"Shrink it and pink it." That's what Jordan brand consultant Selma Kaci once explained to Highsnobiety…[]
For a long time, brands seemed to assume that girls don't have the same knowledge or understanding of their products as boys. This is changing. THANK GOD.
No more "Shrink it and Pink it". That's what Jordan brand consultant Selma Kaci once explained to High Snobiety when asked to give her take on females in sneaker culture.
Keeping It Real
I still love Jordans. When a shoe especially for women drops, it usually ends up in my shopping cart (like the Pandas, absolutely in love!)
Even though I've been buying sneaker for 8 years now, I'm still always thrilled by the quality. Because I am only used to the GS
materials.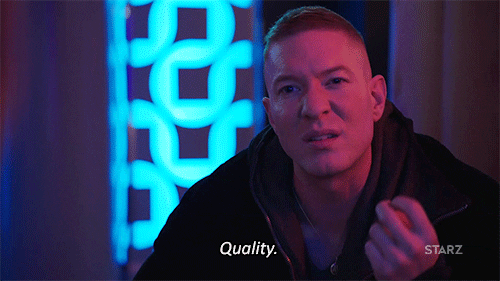 Over the last couple of years we've seen more and more collaborations with women. Such as Rihanna for PUMA, Serena Williams for Nike or Gigi Hadid for Reebok. I really like the direction the sneaker game has taken am really looking forward to the upcoming Beyoncé collaboration with Adidas.
Also: Air Jordan released beautiful sneakers together with Aleali May. The good thing: Neither of these shoes were either "shrunk" or "pinked". Great things are happening.
Let's see what the future holds for the females in the sneaker community.
And just to end it how it started:
"Give a girl the right shoes and she can conquer the world."
– (This is actually by Marilyn Monroe. But I thought it could have also been by Carrie
Bradshaw)
Anni
(This guest article has been edited by the moderation for easier readability.)